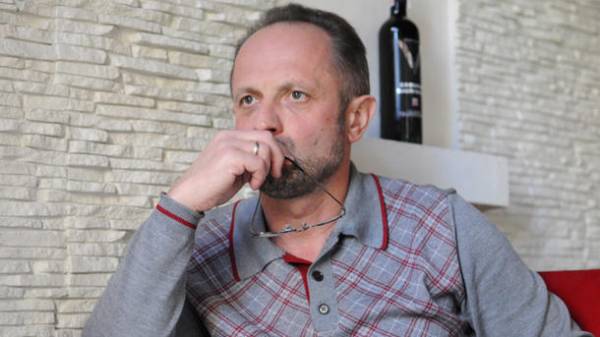 The conflict in the Donbas, it's time to officially recognize the war in accordance with international legal documents, which would change the attitude of the occupied Russian territories. This was stated by former representative of Ukraine in the tripartite contact group immortal novel in Ukrainian broadcast Media Network, the "GORDON".
According to him, the situation with the conflict in the Donbass need to be put in a legal framework.
"In fact, has long been clear that we need to impose martial law, war called war, to make the situation into a legal framework that would comply with international legal documents which Ukraine has ratified. Then we would clearly understand without special laws that have occupied territory, who is aggressor, who is responsible for the civilian population. Because if it is ATO, Ukraine is responsible for the people who are there, not the aggressor. There are Russian troops, traitors or collaborators who sided with the enemy. And in such a situation it will be clear who what is the status of how to act in relation to these individuals, what tools you can use in opposition to and struggle against them", – told is immortal.
He added that under the current conditions for the state machine and the establishment – this ATO, for the people – war.
As was stated by the Chairman of the Verkhovna Rada Andriy Parubiy, the military situation in Ukraine may be introduced in the event of a massive offensive of the Russian troops, and it will be applied throughout the country.
In turn, the Minister of foreign Affairs Pavlo Klimkin stated that the Ukrainian leadership has consistently discussed the issue of introduction of martial law in the country and in case of deterioration of a situation on Donbass it will be introduced very quickly.
Comments
comments