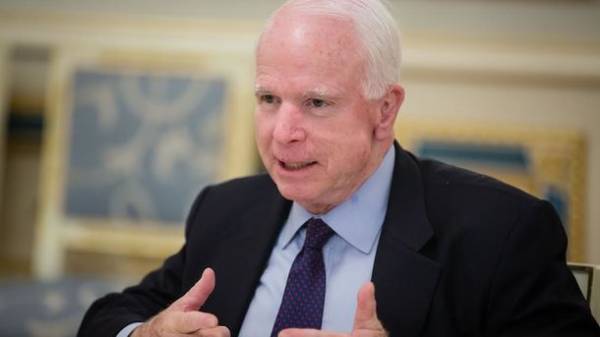 Us Senator John McCain on air of CBS TV channel stated that the administration of U.S. President Donald trump may be partially responsible for the chemical attack in Idlib, reports "RIA Novosti".
In his opinion, this has resulted in statements by White house officials that the overthrow of Syrian President Bashar al-Assad is not a US priority.
"I think that probably was partly to blame for it (the White house)," said McCain.
At the same time the Senator supported the decision of Donald trump to strike at Syria. "What the President did, I think an important first step, it is the reversal of the policies of the last eight years," he said.
Earlier, John McCain made a call completely "withdraw from combat" Syrian air force and build support for "proven Syrian opposition."
On the night of 7 April with American destroyers were fired 59 cruise missiles at Syrian airbase Shirt. The US authorities argue that this airport was carried out chemical attack in Idlib province.
American attack drew broad approval from the world community.
Comments
comments