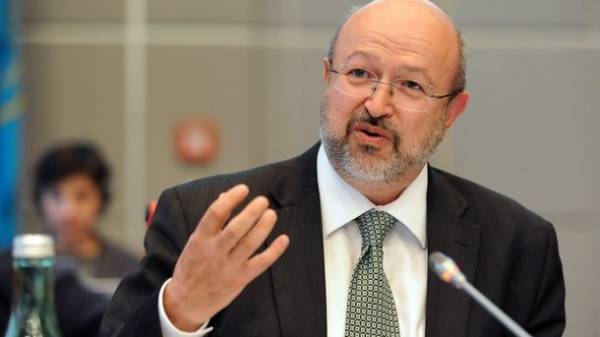 Russia's recognition of the passports of the so-called "LNR" and "DNR" will complicate the implementation of the Minsk agreements. This was stated by the OSCE Secretary General Lambert Zannier in the debate about the conflicts in Europe in the UN security Council, the TV channel "112 Ukraine".
According to him, such actions of Russia were a step backwards from and so "very far" the goal to stop the war in the Donbass. In addition, said the OSCE Secretary General, the decision to admit such documents actually means the recognition of those who issue them.
As reported on 18 February the President of the Russian Federation Vladimir Putin signed a decree on the recognition of valid identity documents issued by the so-called power of "DNR" and "LNR".
We will remind, in the UN security Council held a debate under the chairmanship of the Minister of foreign Affairs of Ukraine Pavlo Klimkin. A presentation was made by UN Secretary-General antónio Guterres, Secretary General of the OSCE Laberto Zannier and Secretary General of the European external action service Helga Schmidt.
The Minister of foreign Affairs of Ukraine Pavlo Klimkin urged the UN to be more proactive in solving the military conflict in the Donbass.
Comments
comments