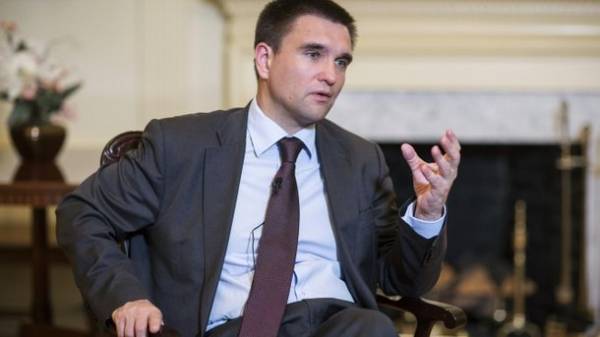 The Ministry of foreign Affairs of Ukraine would like to Express condolences to the family of the permanent representative of Russia to the UN Vitaly Churkin, in connection with his death, but not, however, believe your President's statement in this case.
"Our representative to the UN, Mr. Yelchenko expressed their condolences and announced a minute of silence. Of course, we would like to Express my condolences to his (Churkin. – Ed.) family, relatives, him as a person. But we do not believe that the presidential statement in comparison with the press statement that we released, it would be appropriate," — said the Minister of foreign Affairs of Ukraine Pavlo Klimkin reporters after a meeting of the UN security Council on Tuesday.
The foreign Minister also stressed that a statement to the press about the demise of V. Churkin also expressed the position of the UN Security Council.
The Minister also noted that they have with Churkin had different political positions and different vision of how to Express this position. "As I said, we have fundamental differences in political positions and in the way he represented his position. But this does not prevent us to Express our condolences," — said Klimkin.
Comments
comments