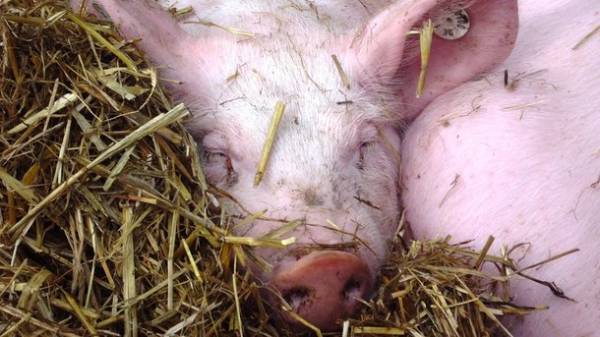 If the trend towards the spread of African swine fever (ASF) in Ukraine will continue in the coming years, the loss of livestock to 2020 will exceed 1.2 million head, or UAH 4 billion, and indirect costs will grow by 5 – 7, 5 billion hryvnia. This was announced by MP of Ukraine, Deputy Chairman of the parliamentary Committee on agrarian policy and land relations Oleksandr Bakumenko.
"Given the dynamics of the spread of the disease during 2014 – 2016 and the ability of ASF virus for a short period of time spread over a large territory, in 2017 you can expect about 200 cases, each 4-th case is likely to be in the farms with low biosecurity," said Bakumenko.
The manifestation of the disease in 100 localities will lead to expenses in the amount of more than UAH 40 million (based on 200 goal. Pigs in the village, average weight is 80 kg and the price 25 UAH per 1 kg) of MP. "While the losses will increase significantly if ASF is found in large settlements (regional centers) and regions with a high density of pigs ", he said.
We will remind, from-for Achs Ukraine has already lost almost $ 5 million. The number of "industrial" pigs continues to shrink. In General, the number of pigs in Ukraine has decreased to historic lows.
Earlier it was reported that from-for Achs Ukraine faces a shortage of baconand pork prices will rise.
Comments
comments