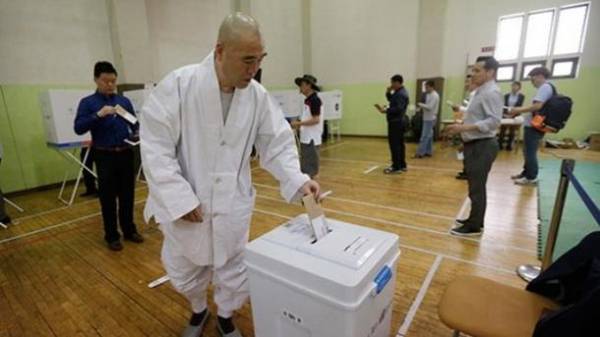 More than half of South Korean voters have already voted in the early presidential elections, which started around 09:00 local time (03:00 Kyiv time). It is reported Yonhap, citing the National election Commission of South Korea, reports RBC-Ukraine.
It is reported that as of 13:00 local time (07:00 Moscow time) voter turnout was 55.4%. Note that South Korea has 13 964 thousand polling stations. In the election plan to take about 82% of the citizens or 42.4 million people from 51 million Voting will end at 20:00 local time, i.e. at 14:00 Kyiv time.
According to opinion polls, the favorite of the election race – the former head of the opposition earlier, and now the ruling democratic party "Tabora" moon Jae-In. His electoral program includes a milder political course in relations with the DPRK, the reform of major South Korean companies such as Samsung. He also advocated the independence of the country in relations with the United States.
Early elections in South Korea were organized after former President Park Geun-Hye prematurely left his post due to allegations of corruption.
We will remind, earlier it was reported that in South Korea began elections of the President. Just take part in the elections 13 candidates.
Comments
comments