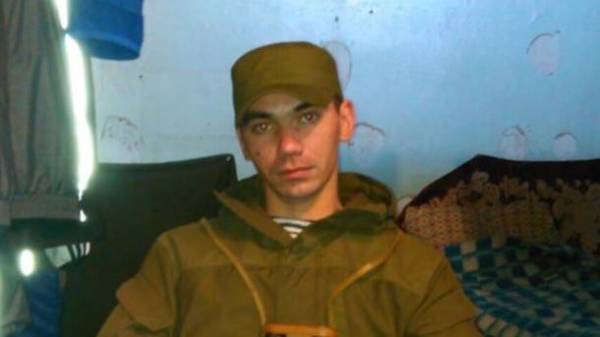 One of the Russian military who died in Syria in the explosion of a car took part in the fighting in the Donbass against the Ukrainian army. This became known edition of "Kommersant".
We are talking about the Russian intelligence officer, first Lieutenant Vadim Magamadova who served in a military unit in Yurga the Kemerovo region, where stationed 74th separate guards motorized rifle brigade. His cousin Vasily Magamedov does not know all the details of the death, but only said that "they went on a mission and came under fire".
In turn, the friend of the deceased Elnar of Sadirov also insists that Magamedov came under machine-gun fire.
"On February 16 I wrote to colleagues and said that Vadim was no longer alive. He went there twice. As far as I know, he came under machine-gun fire of the enemy and died. He served recently as head of intelligence. I know that they went to Oise and from the ANC, had been shot," said sidirov, adding that it met him in Donetsk in 2014.
Cousin Magamadova did not want to answer that Vadim did on Donbass, but confirmed that he participated in the fighting in Eastern Ukraine.
Recall, as reported in the defense Ministry, on February 16 in Syria in the bombing car bomb killed four Russian military, and another two were injured. The vehicle convoy of Syrian troops, which was also a car with Russian military advisors, followed from the airfield Ties to the city of HOMS.
Comments
comments