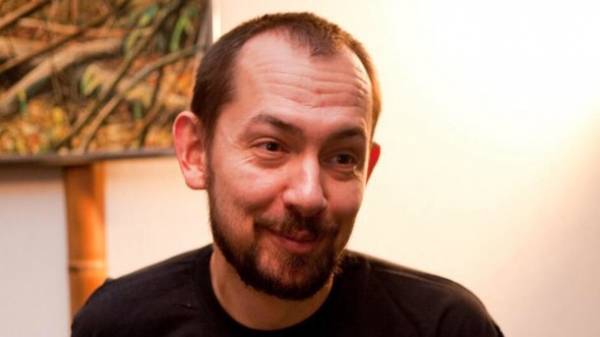 Ukrainian journalist Roman Tsimbalyuk in Moscow was detained by the police. About this journalist said on his page on Facebook.
According to him, the police arrived, when the journalist was interviewing a student in the Moscow state University (MSU) – earlier, Russian security forces detained and beat up the graduate for the flag of Ukraine, posted on the balcony of the hostel of MSU.
"Great interview ended with the arrival of the police. They took my documents," wrote Tsymbalyuk.
The journalist later reported that he was being taken to the local police station "to check the "legality" of the shooting".
"It did not work the accreditation of the Russian foreign Ministry," – said Tsymbalyuk.
Comments
comments