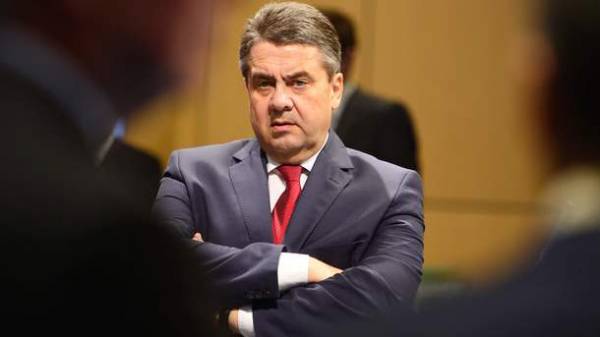 France and Germany demand Russia to implement the Minsk agreements. This was during the second day of the Munich security conference, said the foreign Minister of Germany, Sigmar Gabriel.
"Today, in the afternoon (at 15:30 Kyiv time – Ed.) my French counterpart Jean-Marc Ayrault will meet with representatives of Ukraine and Russia to force Russia to implement the Minsk agreements," said Sigmar Gabriel.
Speaking about the unity of the EU, the German foreign Minister stressed that in Europe there is a crisis of confidence.
"Today, we are able to respond to events in different regions. In recent years we have realized that it is impossible to step back from conflicts that are not part of Europe. It concerns the flow of refugees. We had such a detached position, when the number of problems increases all the time. The EU is not designed to conduct an active foreign policy. Today we are witnesses of coordinate changes and distribution of forces. If we create a system that will allow us to overcome all crises and conflicts, would be fine. But we can't even stop all of these crises at our borders. Clearly, that military action is not to overcome. At the same time in Europe there is a crisis of confidence. And this crisis cannot be overcome if the EU will break up into different groups. The balance in Europe to recover. Need to hope for the best but prepare for the worst, in this case, we can better prepare for the worst scenario. We will do everything to avoid the division of Europe," said Gabriel.
Recall that today in Munich will host a meeting of foreign Ministers "channel four".
Comments
comments