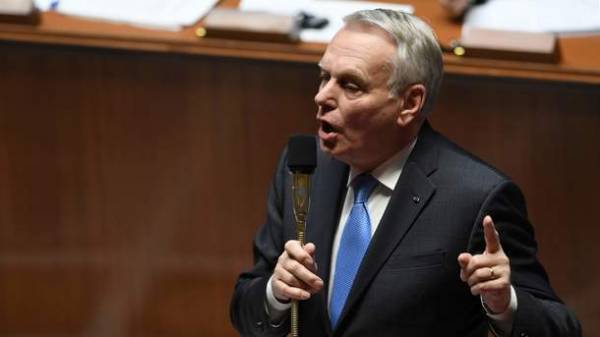 The Minister of foreign Affairs of France Jean-Marc Ayrault believes multilateral cooperation are needed to respond to modern security challenges.
He stated this during the Munich security conference, the correspondent of Today.
"We are proud of the Normandy format, which is a four – sided dialogue between the countries," he said.
He also reminded of the contemporary threats, among which, besides the instability in the middle East and cyber threats, and the annexation that occurred for the first time since the Second world war.
"The annexation of the territories appeared again, although we thought it was in the past," he said.
According to Ayrault, a source of stability should be European values and multilateral cooperation.
Earlier, Merkel said that Germany and France should continue to work within the "Normandy format" on implementation of the Minsk agreements to achieve a lasting ceasefire in the Donbass.
We will remind, on February 17 in Munich, Germany opened an annual 53-I the Munich conference on security. This year we expect more than 500 participants, 120 government delegations, more than 30 heads of States and 80 foreign Ministers and defense, including Vice-President Mike Pence, Secretary of defense James Mattis and Senator John McCain, who will lead the Congress delegation.
To meet and greet participants in the main conference hall of a five star Hotel Bayerischer Hof, which traditionally hosts the annual Munich security conference, will be its Chairman, Wolfgang Ischinger.
No doubt the main topic of discussion will be the future of the West and the world after the election Donald trump President of the United States.
In the framework of the Munich conference planned even night discussion "the Future of NATO: "obsolete" or "very important" ("The future of NATO: "obsolete" or "very important?"). In discussion will take part: the Secretary of state for defence of great Britain Michael Fallon, the defense Minister of France Jean-Yves Le Drian, Minister of defence of the Netherlands Jeanine-Hennis Plasschaert, the Minister of defense of Canada harjit Singh Sajjan, the defense Minister of Turkey Fikri Ishik and the General, the commander of the European command of the armed forces of the United States Curtis Scaparotti.
The Munich conference will last until Sunday, February 19.
Comments
comments