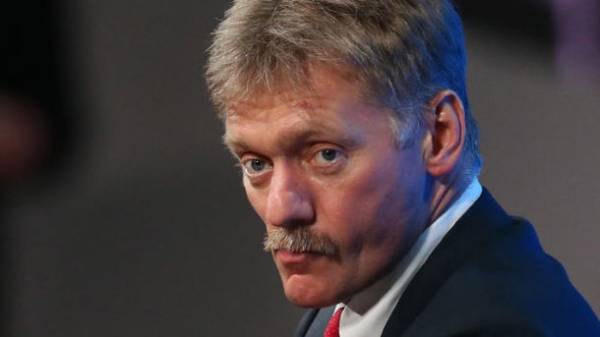 On 16 February, the British channel BBC has released a film about the Russian football fans called "Russian army of hooligans." The Kremlin said that watch it don't want to.
Press Secretary of the Russian President Dmitry Peskov said that the picture of Russian football fans painting "lowest class". "Unfortunately, we are currently witnessing erosion in the quality and objectivity of our colleagues from bi-Bi-si, in connection with than regret – he said to journalists. The film, apparently, is also quite low poshiba", – reports TASS.
"Probably not British to talk about some hooligans among football fans, given the known history of hooliganism fans from the UK on the European continent, by the way," – said the representative of the Kremlin and admitted that the film he "was not looking and look not going to."
On the night of 17 February in the air of the British TV channel bi-Bi-si have seen the movie "Army Russian hooligans" dedicated to football fans. Documentary under the motto "Football culture where violence is a holiday" tells the story of how naughty Russian fans had fought with the British in Marseille in the European championship 2016, and the "warm" reception that the bullies are supposedly going to make the British world Cup 2018.
Comments
comments