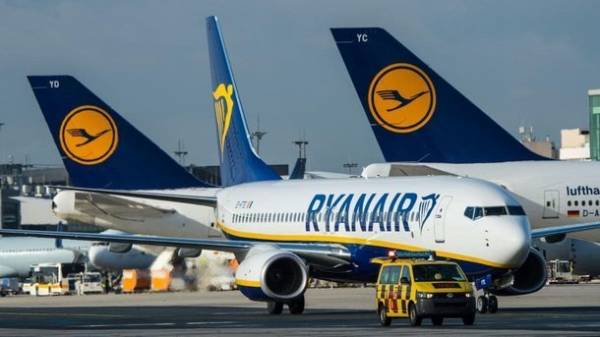 The Ukrainian side came to a consensus, prepared a common position for future talks with a leading European low-cost carrier Ryanair (Ireland) on flights to the country. This was reported by a participant in the negotiations, the Director of the Office of investment attraction Daniel Bilak after the meeting the Cabinet of Ministers on Monday, July 17.
He gave no details of the meeting, noting that the process of resumption of negotiations continues, which performs all the necessary actions.
See also: At the airport "Kiev" explained why it rejected Ryanair
Earlier, the press service of the government noted at the meeting that the participants decided to continue the policy of actively involving lowcost in Ukraine, and not a single company but several.
Also at the meeting decided to work as a temporary solution providing conditions for lowcost airports "Borispol" or "Kiev" for a period of one year, and during this time to make the airport "Gostomel" to the airport for low-cost carriers. Also, condition for attracting lowcost should be the entry of regional carriers in the airports of Ukraine.
Prime Minister Vladimir Groisman, in turn, noted that "Hostomel '" can be the base for Irish lowcost and confirmed the need for the rehabilitation and completion of negotiations with Ryanair, and also instructed the Ministry of infrastructure to inform the other airlines about the conditions of engagement of carriers in Ukraine.
As reported, Ryanair July 10, announced the cancellation of the planned entrance to Ukraine after the airport "Borispol" has violated the agreement reached in March this year, the Ministry of Infrastructure officials of the airport and its current General Director Pavel Ryabikin. The airline expressed regret that the airport of Lviv became the victim of a decision "Borispol". At the same time, the management of Lviv noted that the agreement of the airline with the airport still was signed.
Comments
comments