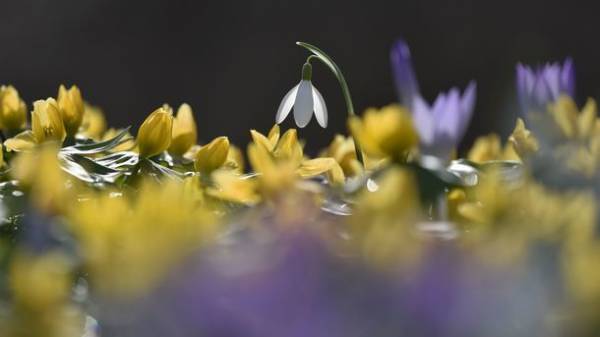 In the coming days the weather in Ukraine will determine the humid air mass is expected to increase in atmospheric pressure over the South and South-East – a slight decrease, said on Sunday, may 21, Reuters.
Forecasters predict short rains, storms in places, at night in the Carpathian region, heavy rains; the one in the sea of Azov, and in the afternoon in the North of Volyn, Rivne, Ternopil and Vinnytsia regions without precipitation.
Wind North-East (night in the South-Eastern part of South-West), 7-12 m/s, with thunderstorms wind gusts up to 15-20 m/s.
Night temperature 7-12°C, 17-22°C, in Transcarpathia to 25°, on the coast of the seas, in the Eastern regions and the Carpathians places 13-16°.
In Kiev at night, intermittent rain in places, storm, day, no precipitation; temperatures of 9-11°, day 18-20°.
According to the Central geophysical Observatory in Kiev on may 22, the highest temperature of the day was to 32.0 in 2007. low -1,7 night in 1917.
On Tuesday, may 23, weather forecasters predict the weather in Ukraine, without precipitation. Wind variable directions of 3-8 m/s.
The temperature at night 5-10°, on the coast of the seas to 13° (in the Eastern, Chernihiv and Sumy regions 1-6° heat in the soil in some places frost 0-2°); afternoon on the right Bank of 18-23° C, the rest of the 15-20°.
In Kiev on Tuesday is also expected to rain. Wind variable directions of 3-8 m/s. night Temperature 8-10°, in the afternoon of 21-23°.
May 21 9: 00 water temperature in the Black and Azov seas was 15-19°, in the Dnieper river near Kiev 15°.
Comments
comments