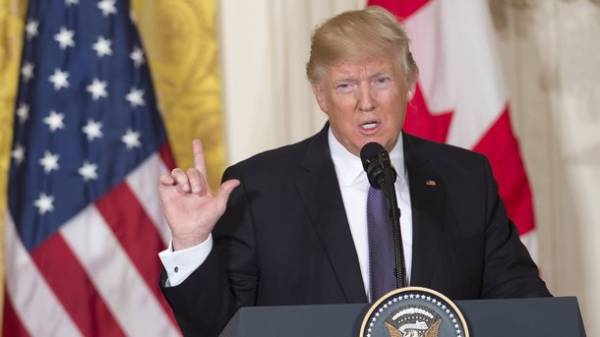 The President of the United States called North Korea a "big problem" after in this country with a Communist regime recently-launched ballistic missiles, says the "Voice of America".
On Monday, during the White house joint press conference with canadian Prime Minister Justin Trudeau, trump said that his administration will take a tough stance against North Korea, but did not go into details.
Trump praised the results of its two-day meeting with Japanese Prime Minister Shinzo Abe in Florida over the weekend. The leaders of the US and Japan at the same time learned that North Korea had launched a ballistic missile on Sunday.
Abe called the actions of Korea "absolutely unacceptable".
The expert of the Washington-based Center for strategic and international studies Tom Karako said in an interview with "voice of America" that the launch of North Korean missiles – a sort of test for the administration of the trump. "Every administration is faced with a similar test of strength at the beginning of their work. The first such test (by North Korea) took place quite early, but it will not be the last," – said the expert.
We will remind, the North Korea has confirmed the "successful launch" ballistic missiles. It is reported that the DPRK leader was personally present at the trial Pukguksong-2, "new type of strategic weapons capable of carrying a nuclear warhead".
Such actions were condemned by the EU and NATO Secretary General Jens Stoltenberg. And in the USA declared that can enter new sanctions against North Korea over the launch of a ballistic missile.
Comments
comments