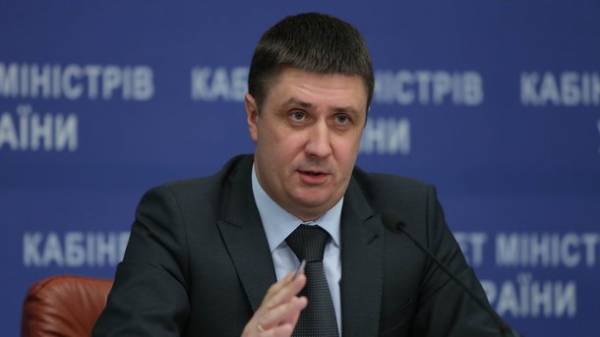 The preparation for "Eurovision-2017" is planned. This was stated by Vice Prime Minister of Ukraine Vyacheslav Kyrylenko reported on the Government portal.
"For the Eurovision song contest, the government has allocated 455 million hryvnia from the state budget, and Kiev 200 million hryvnia, adopted the Charter of the National public broadcasting company of Ukraine, a number of government decisions and other necessary decisions at all levels. NOTE how the broadcaster is the organizer of "Eurovision-2017" in close cooperation with the European broadcasting Union implement a joint action plan on preparation for the song contest. Despite a number of problems which were accumulated over the previous period, today, found the key decisions that created the conditions for the effective implementation of NSTU all tasks in the framework of preparation to "Eurovision-2017", – said Kirilenko.
In preparation for the song contest involved hundreds of Ukrainian and foreign specialists. "Naturally, in the course of preparation for this major event in the team NOTE as a public broadcaster, there may be some personnel changes. However, no personal decision will not affect the quality of Ukraine's song contest "Eurovision-2017": the event will be carried out efficiently and in full compliance with the highest standards of EMU and the requirements of a wide audience of "Eurovision", – said Vice Prime Minister.
Comments
comments