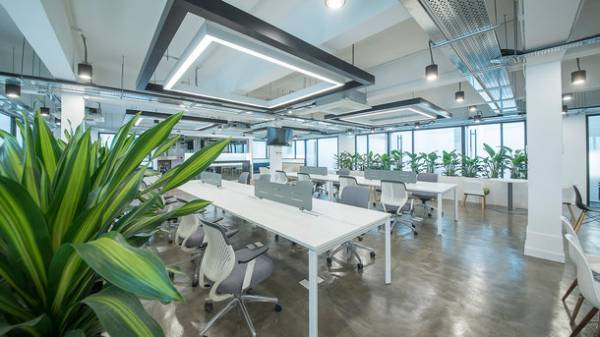 Company Eagle investment group, a successful developer, has decided to satisfy the interests of not only young families, providing them with kindergarten, school and shops, but also the interests of business people in the new neighborhood in the city of Irpin ' – "New York Towers".
Today coworking is a global trend of working. More and more companies abandon fixed offices in favor of remote work. The number of employees working at home also increases accordingly. Not spared this trend and Ukraine, where work is not tied to the office has become a common phenomenon.
But despite the obvious benefits, working from home has many disadvantages. It is not always in your home, you can arrange a Skype conference, a business meeting, and just, for most people the home environment hinders to organize themselves for effective work. To solve these problems and there is a coworking space. And it is important that coworking meets all the possible needs for a comfortable and successful work. "It is necessary to take into account the European experience, where such a format already exists and is developing," said Anton mironchuk, CEO of Eagle investment group.
It is the first in the Kiev region the coworking European level creates company Eagle invest in the new district of "New York Towers".
Coworking "NY" is a high level of technical support in the area of 500 m2, 4 equipped meeting rooms, closed conference rooms and Skype rooms, and a guaranteed positive experience during operation.
Coworking "NY" is a stylish space for effective work premium.
Comments
comments