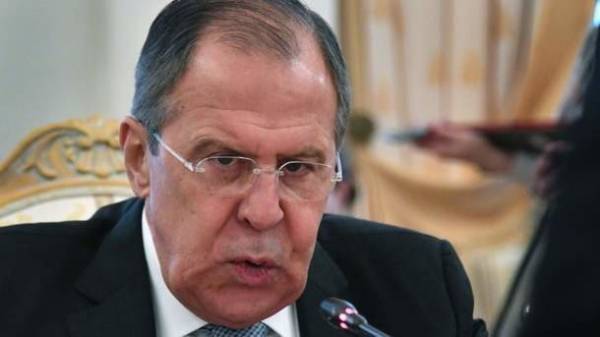 Attempts by the European countries and the United States in recruiting Russian diplomats did not stop. This was stated by Minister of foreign Affairs of Russia Sergey Lavrov in interview to TV channel NTV, reports "RIA Novosti".
He noted that partners of Moscow go unceremoniously, and even in the presence of a family member.
"There are times when some of our partners are biting at the bit, decide for some reason to punish us as it was with the 35 diplomats who were sent to President Barack Obama, picking on us for something a grudge, perhaps, for the defeat of the democratic candidate, which is even impossible to imagine. Approaches to our diplomats with offers to recruit them and go to a cooperative relationship do not stop. The attempt did not stop even at the best of times, including in the United States and European countries. Very often it is done unceremoniously, in the presence of family members. This, of course, must be treated as unacceptable methods," – said Lavrov.
See also: USA sent 35 Russian diplomatin
According to him, American diplomats feel much better in Moscow, than the Russian on American soil.
"Instead, they complain of the hurt of their diplomats. But here how the work of American diplomats — is a separate issue. They have a much more comfortable mode of activity, rather than the regime that they have created in the last couple of years around our Embassy and our consular offices in the United States," – said the Russian foreign Minister.
Earlier, Lavrov said that U.S. Embassy staff in the process of recruitment of their Russian colleagues even dressed in women participating in the rallies of the Russian opposition.
Comments
comments