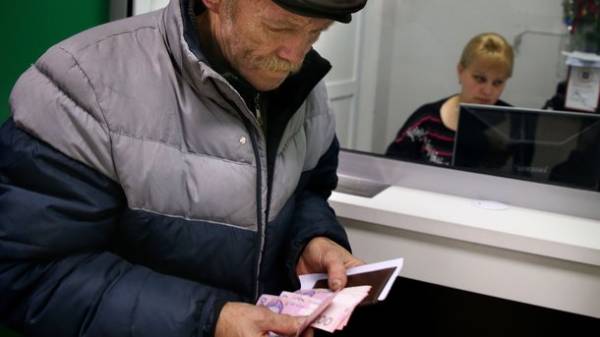 16 February will start to work pilot project for automatic payments to depositors of bankrupt banks, has informed us in a press-service of Fund of guaranteeing the return of deposits of physical persons.
According to head a press-services of Fund of Irina Servetnik, the essence of the project that is now affected depositors of a particular Bank-the bankrupt will be assigned to the authorized Bank and will be able to get their money in any of the seven banks-agents.
Today is "PRAVEX-Bank", "Alfa-Bank", "Bank", "Ukrgasbank", FUIB, "Taskombank" and Bank "Pivdenny".
It is planned that the pilot will last for 3-4 months and if it turns out demand from customers, that can be extended to other banks.
"I hope that these banks will eventually become more, we are ready to cooperate," said Servetnik us. While the terms of the payment of compensation to the victims has remained the same: 200 thousand UAH in one hand on all deposits, including interest on the date of recognition of the Bank insolvent, in each of the broken banks.
Comments
comments