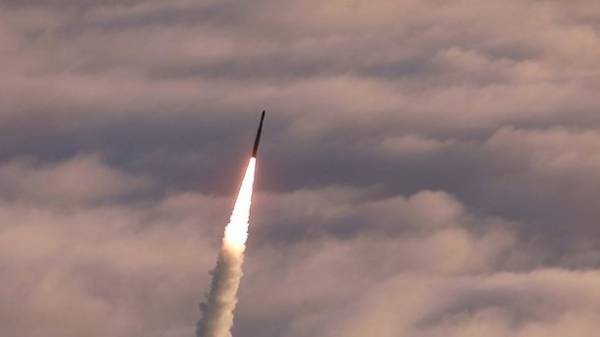 North Korean authorities stated that it conducted a successful launch of a ballistic missile. About it reports Reuters with a reference to the state news Agency KCNA.
According to the Agency, the rocket launch Pukguksong-2 was headed by the DPRK leader Kim Jong-UN. The launch occurred on Sunday, February 12, at 7:55 local time.
The Agency notes that the missile was fired at a steep angle to "ensure the security of neighbouring countries". According to military sources, the missile flew about 500 km, then fell in the sea of Japan.
In connection with the launch an official protest with North Korea, expressed Tokyo.
Prime Minister Shinzo Abe called the test "absolutely unacceptable." American President Donald trump said that the same position is "100 percent" adhere to the United States.
In January, the Agency Kyodo, citing military reported that North Korea has created two Intercontinental ballistic missiles and may "soon" be launching them.
According to the Agency, the rockets were placed on mobile units to conduct test runs.
Comments
comments