The winner of the national selection for Eurovision 2020: what is known about the group Go_A
The representative of Ukraine at Eurovision-2020 was defined in the final of national selection at the end of February
Valeria Ilchenko
16 may, 17:50
February 22 was held the final of national selection, following which it became known who will represent Ukraine at "Eurovision-2020" in Rotterdam. So, the winner of national selection was a group Go_A. But, unfortunately, the pandemic is in the early stages, the organisers have decided to cancelthe holding of the "Eurovision"
this year. However, come up with an alternative show to support participants and spectators.
Today, may 16, is the Grand final of "Eurovision-2020" will be a bright online show called Europe, Shine A Light. Recall that on 12 and 14 may have passed two online concert as part of the alternative "Eurovision-2020". May 12, during the first concert were shown a clip of the song Go_A. And on Thursday, may 14, Ukrainian singer Jamala performed the song Arcade the winner of "Eurovision-2019" Duncan Lawrence.
What is known about the Go_A team that would compete for the award of the popular music competition this year – learn more in the material.
Go_A will represent Ukraine at "Eurovision-2020" Photo: instagram.com/go_a_band
Go_A group, which in his work joined a Ukrainian singing, modern dance beats, African drums and guitar drive.
In 2012 the team was founded by Taras Shevchenko, and the participants come from different parts of Ukraine: Ekaterina Pavlenko – from Nezhin, Taras Shevchenko from Kiev, Igor Demenchuk – luck, Ivan Hryhoryak – Bukovina. It is noteworthy that Igor Didencul plays more than 30 musical instruments. It should also be noted, since the establishment of the group was changed 14 times.
The first song "Kolyada" Go_A introduced in December 2012. Vocal soloist Ekaterina Pavlenko immediately called authentic and developed.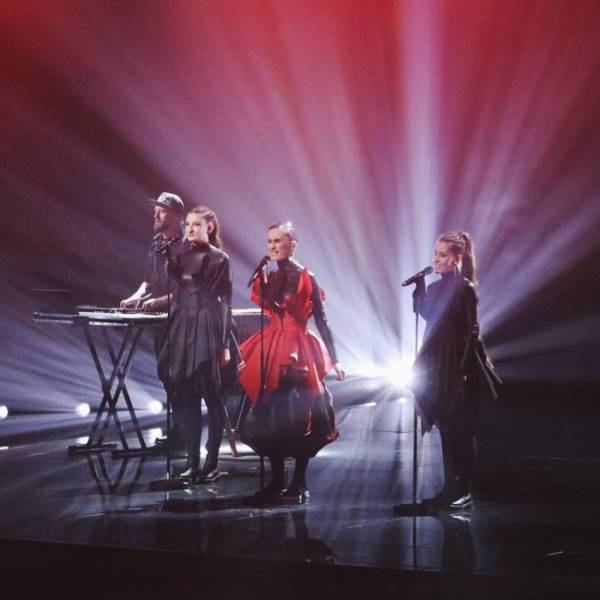 Group Go_A Photo: instagram.com/eurovision.ua
Debut album #Dinasty came out four years later, in November of 2016, in 2017 Go_A in collaboration with Katya Chilly, who also participated in Nachtbaden "Eurovision-2020", but didn't make the final, performed a festive track "sedri Vecr".
Go_A party's most famous music festivals ("jazz Koktebel", "GOGOLFEST", etc.). Repeatedly represented the Ukrainian music in Israel, Poland, Belarus. Victory in the national selection for "Eurovision-2020", the group Go_A won with the song "Nightingale":
Watch the video of all participants show alternative "Eurovision-2020" Europe Shine A Light here.
Comments
comments