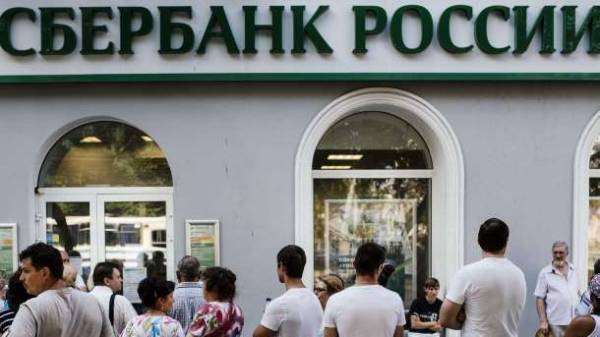 The national Bank of Ukraine (NBU) has received the documents from the investor for approval of acquisition of substantial participation in Ukrainian subsidiary Bank of Russian Sberbank, according to which the investor is a citizen of the UK and the Russian Federation said M. Gutseriev.
The investor intends to purchase 77.5 per cent of shares of "Sberbank", as obtained from Gutseriev documents registered and pending.
At the same time, referring to presented together with the documents schematic image of the future ownership structure of the savings Bank, the national Bank reported that in the case of an investor's acquisition of substantial participation in the near future is expected to provide a set of documents from another investor Norvik Bank (JSC Norvik Banka), which intends to acquire 22.5% stake in Sberbank.
In accordance with applicable law, the NBU is considering the following documents within three months from the date of receipt of the complete package, while the regulator audits the business reputation of the investor, his financial status and sources of funds.
"The national Bank of Ukraine has the right to prohibit a legal or natural person to acquire or increase a significant participation in the Bank", – said the regulator.
We will remind that on March 16 the President of Ukraine Petro Poroshenko enacted NSDC decision on sanctions against the banks with Russian capital. The sanctions came into effect on 23 March.
Under the sanctions were Sberbank, Ukreximbank, VTB Bank and BM VS Bank. The sanctions imply a ban on any operations in favor of the parent banks, including interbank loans, deposits, purchase of securities, prohibition of dividend payments and other operations.
March 27 it became known that a consortium of investors consisting of Norvik banka's Latvian and Belarusian private company acquires 100% of shares of Ukrainian "daughter" of Sberbank.
Comments
comments