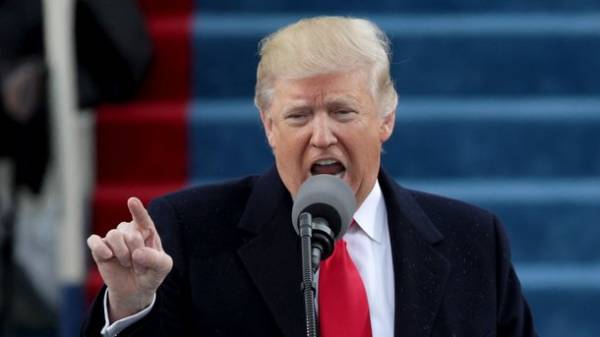 The Prime Minister of Australia Malcolm Turnbull said that the President of the United States Donald trump is spending too much time on ridiculing the ways of the media coverage of his administration and the fight against false materials, reports RBC with reference to Reuters.
"The great politician Winston Churchill once said that the complaints of politicians on the press similar to the complaints of the seafarers at sea," said Turnbull.
He explained that in the fight with the press makes no sense.
"There is the media with whom we live, and it's our job to convey information and to thank all the media for attention," he advised the Prime Minister of Australia.
Turnbull also said that constantly gets questions about his activities from journalists and the results of public opinion polls that show a record decline in popularity of his party.
Thursday, February 16, trump made another batch of charges against media outlets that publish, according to him, the fake news.
During a press conference at the White house, trump repeatedly appealed to journalists with the allegations that all his actions will be perceived in a negative light, while the actions of Hillary Clinton in the seat of the head of the state Department, no one, according to trump, did not pay attention.
The President also said that false news that are spreading in the media, significantly hamper normalization of relations with Russia and other countries.
"I just want to tell you that false reporting in the media made by you guys is a lying, horrible, unreliable news very difficult negotiations with Russia," said trump, referring to reporters.
"It's a shame. Because if we get along with Russia and, by the way, with China, Japan and the rest of them, if we can get along with them, it will be a positive process not a negative phenomenon," concluded trump.
Earlier on 2 February, the Washington Post, citing unnamed U.S. officials said that the US President called a telephone conversation with Prime Minister of Australia Malcolm Turnbull "the worst" of all, which he conducted with heads of other States.
According to the newspaper, the conversation between the two leaders was to last about an hour, but trump finished it in 25 minutes. Before that, the U.S. President said Turnbull that conversation with him — "worst to date".
According to the source, trump got angry after Turnbull reminded him of the obligation to receive refugees from Australia. As written by the American leader on his Twitter that the Obama administration "agreed to accept thousands of illegal immigrants from Australia". He added that it would study "the damn deal".
Turnbull himself called the conversation with trump constructive and Frank.
"These conversations are directly, openly and privately. If you have seen reports about them, I'm not going to have something to add to them", — said the Prime Minister of Australia.
Comments
comments