Exclusive
"My mother taught me not to be ashamed,": mother's Day, Vladimir Ostapchuk told me about the closest person
10 may in Ukraine and the world celebrated mother's Day
Inna Petrova
Yesterday, 11:58
10 may in Ukraine and the world celebrated touching holiday – Day of mother. For your special day Today.Lifestyle asked Vladimir Ostapchuk, how he was brought up by my mother, she taught future star in childhood and much more.
Previously in the article "the profession," we wrote, to whom did you study Ukrainian artists, including Potapov, Yulia Sanina and Artem Pivovarov.
TV presenter Vladimir Ostapchuk Photo: instagram.com/vova_ostapchuk
TV presenter, entertainer and stand-up comedian Vladimir Ostapchuk says with a smile about my mom. The word "mother" in his head immediately there is a smile of a mother and her green soup: "mom the world's best green soup. And her kind eyes – the kind and all-forgiving eyes."
What memories from childhood do you associate with mother? Phrase mum error you committed, penalties that accrue from it.
On the way to kindergarten mom, my sister and I recited poems, told through the novels of Jack London, and stories of Edgar Allan PoE. It radically affected my childish imagination. Mom is not particularly, we were punished. I have an older brother and a twin sister, and we always lived together.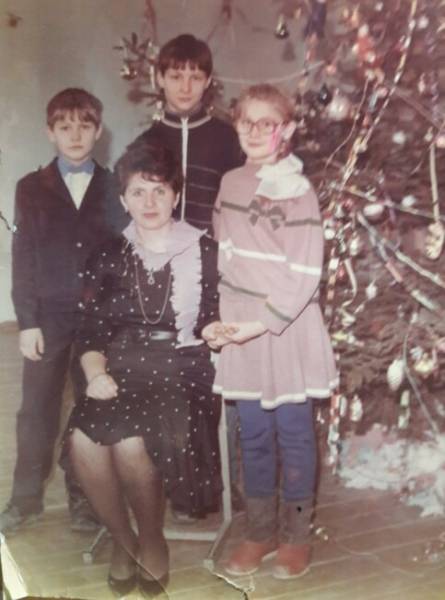 Family of Vladimir Ostapchuk Photo: press-service
Mom taught to be subtle, sentient, and not ashamed of it
You can say that if not my mother, you did not have the success in life that is now? Or had a normal average job… most importantly you gave mom?
Mom taught to be subtle, and not feeling ashamed of it. I remember I was sobbing reading the first time the "Ugly duckling" in the first grade. And mom walked over, hugged from behind and said "I'm glad, son, that you feel it." I think this is what she gave me and my siblings to see, hear and enjoy.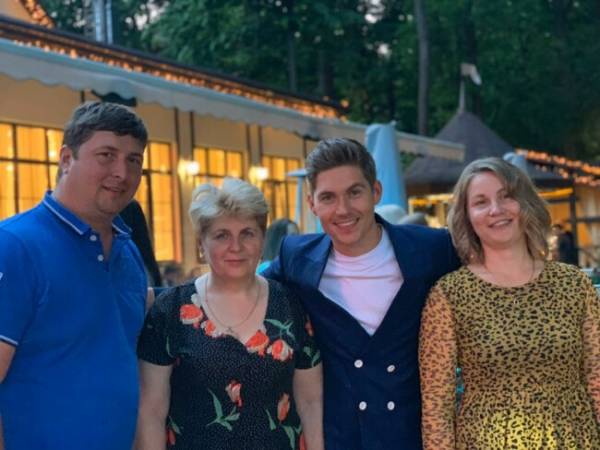 Vladimir Ostapchuk with her mother, sister and brother, Photo: press service
Whether you are a Mama's boy in the best sense of the word?
Even though I'm from Uman, and had to live with his mother until 30, but no. Very pity that they rarely call.
If not mom, then… Continue the sentence.
If not mom, then I would not have learned that this world is so big and beautiful, and all the borders and "will" sit only in our head. Mom, I love you!
Mother's Day Today.Lifestyle has produced an exclusive special, which was attended by Nastya Kamensky, DZIDZIO, Kateryna Kuhar and others.
Comments
comments