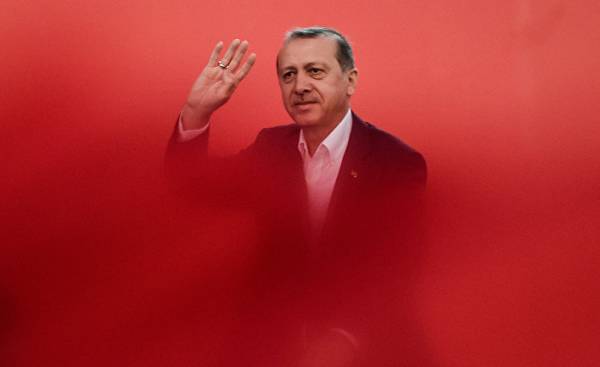 First, Germany has taken measures aimed at hindering the political activity of the party of justice and development party (AKP) on its territory. Then the Netherlands contrary to political and diplomatic traditions were deported to Ministers in the AKP.
Following this, Sweden was not allowed to meet in a rented room in advance. Denmark also did not want the rally of Yildirim.
All this is due to minor technical reasons. None of the called reason is not a problem that cannot be solved.
Europe spends some planned political operation launched by Germany.
Hard to believe that the main reason of these events — accusations of "Nazism," announced by President Erdogan.
And it is also difficult to explain how those who find these accusations are vile and unjust, come to such harsh and rude actions.
This operation, obviously, makes it clear: the political leadership of Turkey, the political will of the majority does not like and do not want.
Possible. But this may not be the basis for actions of the past few days.
Violation of common standards of European Union countries in this form can only be a preparation for something else.
And if the main trend in Europe — the answer is "no" in the referendum on April 16 and a heavy blow to the Erdogan's administration, the accuracy of this calculation is also questionable.
This crisis has energized and inevitably will fuel nationalist sentiments. And it encourages you to say "Yes" during the vote.
Now Germany has disappeared from the stage, and Turkey was faced with the Netherlands. The growth of this crisis depends on the support of the Netherlands, the major European countries, especially Germany.
The Netherlands, apparently, has considered it. But Ankara has used the word "Nazism", originally declared that they are ready for it.
At the same time, Ankara did not expect this crisis was set before him the fact of Germany. Therefore, Ankara does not have many opportunities for action and maneuvering.
As with Germany, with the Netherlands Turkey have very close economic relations. Perhaps economic anxiety will provide for the speedy overcoming of the crisis.
But hardly will change the position of the Europe "we don't like and want".
Comments
comments