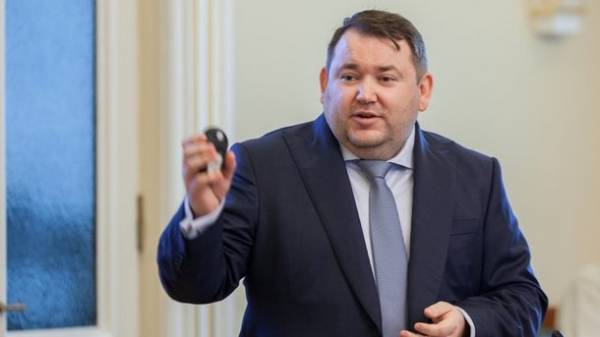 The former Deputy head of the National Bank of Ukraine (NBU), Vladyslav Rashkovan was the Deputy Executive Director of the mission of Ukraine to the International monetary Fund.
My work Rashkovan will start at the headquarters of IMF in Washington from February 27 this year, the term of office for four years, said пр5сс service of the NBU.
The decision on the appointment to the position taken by the head of the regional group of member countries of the IMF, led by Belgium and the Netherlands, which includes Ukraine.
Members of this group are the 15 countries (Belgium, Bulgaria, Bosnia and Herzegovina, Armenia, Georgia, Israel, Cyprus, Luxembourg, Macedonia, Moldova, Netherlands, Romania, Ukraine, Croatia, Montenegro).
We will remind, Vladislav Rashkovan was appointed head of strategy and reform of banking system the National Bank of Ukraine in April 2014. April 2014 was a member of the Board of the National Bank of Ukraine, November 2014 to 1 August 2016 Deputy Chairman of the National Bank, responsible for the reform and transformation of the regulator.
After retiring from the Bank in July 2016 Rashkovan was going to engage in investment business.
Comments
comments