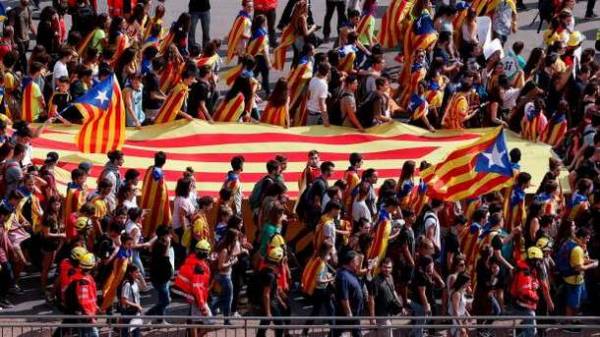 Ukrainian citizens are urged to refrain from participation in mass actions in Catalonia, where today held a referendum on independence. This was told on air of TV channel "112 Ukraine", the General Consul of Ukraine in Barcelona Oksana Dramerica.
She asked Ukrainians not to succumb to provocations.
"In the context of increased social activity, which exists today as the day of the so-called referendum, which, remember, is unlawful, we recommend Ukrainian citizens to avoid mass gatherings of people, please be vigilant and not to succumb to provocations, including not to participate and not be involved in any actions", – said Dramerica.
SEE ALSO
The referendum in Catalonia in pictures: street fights and broken heads
With regard to the possible Ukrainian victims in clashes between demonstrators and police, according to her, these messages are not received.
We will remind, today the participants of the referendum should answer the question: "do You Want to Catalonia became an independent state with a Republican form of government?". According to the adviser of the Catalan government's foreign Affairs Raul romeva of the government of Catalonia will declare independence within 48 hours if in a referendum by a vote of a majority of its members.
In mass actions have already suffered 465 persons, and it is only those who asked for help to doctors. As reported in the Spanish interior Ministry, law enforcement officers also loss injured 11 security forces.
In turn, the Israeli Deputy Ksenia Svetlova, who was in the thick of things, told me that militiamen began to shoot without warning or provocation on the part of the people. She called it a "fight".
Comments
comments