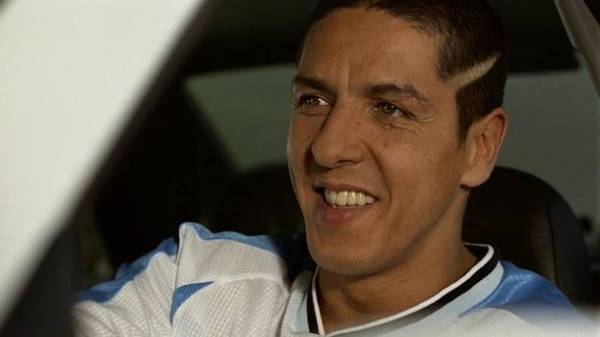 The visit to occupied Crimea famous French actor Sami Naseri speaks about his support of Russia's actions. This was stated on Twitter, the Ambassador of Ukraine to France Oleh Shamshur.
The diplomat spoke sharply to the star of the movie "Taxi".
"Those involved in such events as Naseri, must understand that they actually support the actions of the aggressor," wrote Shamshur.
SEE ALSO
The scandal star of the movie "Taxi" in the Crimea continued
He expressed outrage at the conduct of the Forum of peace on the Peninsula due to the crimes of the occupiers against the Crimeans.
"Holding in Yalta by the occupation authorities of the so-called Forum for peace, it looks especially cynical on the background of the catastrophic situation with human rights in Crimea", – said the Ambassador.

Recall that in the Crimea Naseri arrived with his friend, singer from France Murad Buravy. Actor and singer on visit to annexed Crimea, said that they love Russia and are not afraid of sanctions.
Russia annexed Crimea after the illegal referendum on 16 March 2014. The annexation of Crimea by Russia is not recognised by Ukraine and most countries of the world. In the moment between mainland Ukraine and the Crimea there is an access control regime, and Kiev de facto controls the Peninsula.
According to Ukrainian legislation, the visit of Russia's occupation of Crimea legal way is possible only from the territory of Ukraine through check points "Kalanchak", "Chaplynka" and "Chongar" in the Kherson region, and only with the permission of the Ukrainian authorities.
Comments
comments