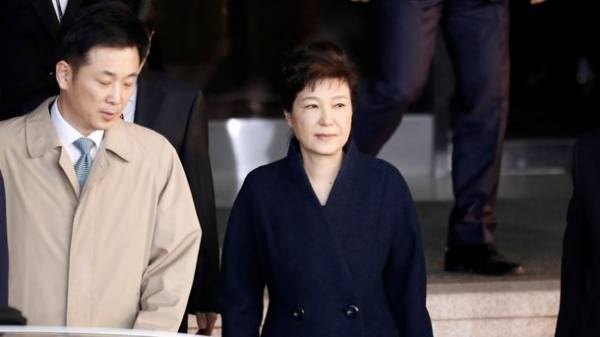 Dismissed President Park Geun-Hye left the prosecutors office after interrogation in the investigation of a corruption scandal that lasted 22 hours.
This was reported by Reuters, the TV channel "112 Ukraine".
Park Geun-Hye did not answer the questions of the journalists after the interrogation. She sat in a car that was waiting for her near the Prosecutor's office and left.
It is reported that the ousted President is suspected that together with a friend, "the fortune teller" Choi sung-SIL pressured big business for the purpose of receiving contributions to its funds.
Park Geun-Hye and Choi sung-SIL deny it.
The Prosecutor's office declined to comment about when Park Geun-Hye will cause for questioning, and whether the prosecutors can petition the court for her arrest. Also, not disclosed the details of the interrogation, which was the first after the constitutional court's decision approving the impeachment of the President.
Recall that Park Geun-Hye apologized to residents and promised to cooperate with the investigation.
Comments
comments