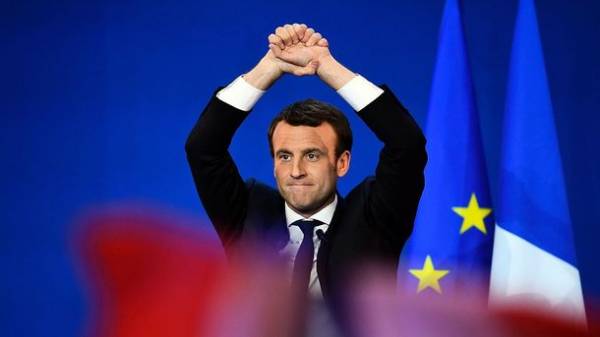 The Pro-European candidate for the French presidency Emmanuel macron, who, according to polls, should win the second round of elections on 7 may, decided on the candidacy of the future Prime Minister of the country.
According to the website of the French TV channel France 24, the Makron will announce the composition of the future government after you take the post of President in the event of election victory.
However, as the words of the Makron, he did not inform the person wants to see on a post of the head of the French government with its decision. Answering the question whether this person is informed of the relevant decision, he said no, and that this is known only to him. Also the candidate has not provided any additional information about his or her person for the post of Prime Minister.
"If I am elected, next week I'll be working on completing the formation of the government, but the announcement will be made after the transfer of power," said macron, bearing in mind the transfer of power from current President Francois Hollande, which are expected to happen the weekend after the election.
The candidate also said his Prime Minister "will have experience in the political field, the ability to lead a parliamentary majority, the ability to manage diligently updated by the government, which will also include experienced men and women."
Recall that in case of victory on elections of the President of France Emmanuel macron said he intends to discuss with Russia the issues of the conflict in the East of Ukraine and war in Syria. According to him, it is necessary to achieve a de-escalation in the Donbas, and Russia should abide by its obligations.
Comments
comments