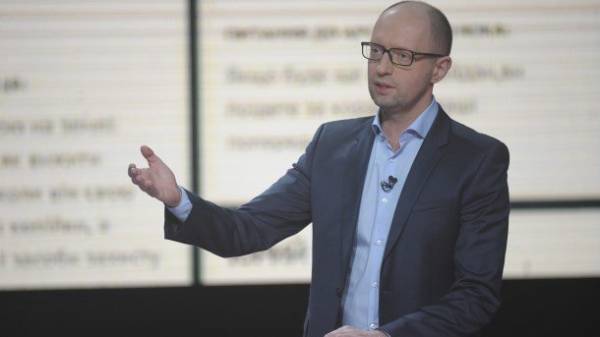 The leader of the "popular front" Arseniy Yatsenyuk is not the head of the NBU. He told reporters on the sidelines of the 10th anniversary of the Kyiv security forum.
"I'm not the head of the NBU. This is the first reason. Well, the second reason, I was already the head of the NBU. And my transmission reverse gear not" – said Yatsenyuk.
According to him, the head of the National Bank may be only a figure who is not a politician.
"In 2004, I was the acting head of the National Bank. And just because I don't represent any political force, then under my leadership, the Central Bank has taken tough but correct decisions that were not given the opportunity to drop the national currency, and not given the opportunity to destroy the banking system, and to eliminate dozens of banks. Every citizen of the country in 2004 due to the decision of the NBU, which I then headed, returned their deposits. There was not one person who would have lost the deposits. And every citizen of the country saw that the rate, which then increased to 8 UAH/USD., returned to 5 UAH/USD. Therefore, policies can not lead the Bank", – Yatsenyuk summed up.
Note that this morning it became known that Gontareva has wrote a statement on his resignation from the post of head of the NBU.
Although later in the press service of the national Bank said that Gontareva wrote a letter of resignation.
Experts also said, who can replace her as chief banker of the country, naming the main candidates.
Comments
comments