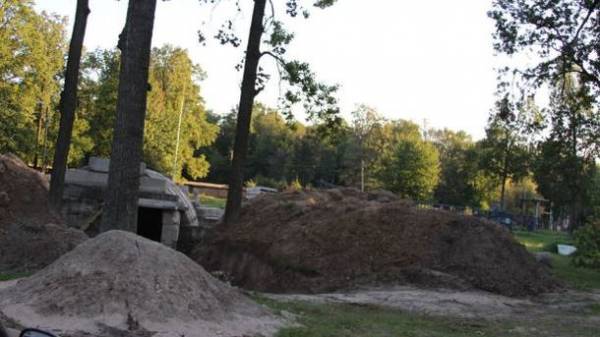 At the 48th Arsenal in Kalinovka of Vinnytsia region in the near future I plan to install a special system for early detection of threats, and the means to fight drones. This was stated at a briefing the chief of arms of Armed Forces of Ukraine the General-the major Nikolay Shevtsov, the press service of the defense Ministry.
According to him, the 48th Arsenal in Kalinovka in 2012 had to be closed. He also pointed out that the money allocated to it has not been used for the installation of early detection systems.
"Over the years of independence of Ukraine the issues of storage of ammunition, the development of depots and arsenals, especially nobody was engaged. Mainly the focus was on the sale, disposal. This military unit in 2012 had to be disbanded. But in 2015, chief of the General staff of the armed forces has decided to cancel the disbandment of this part and begin her equipment Arsenal for ammunition storage. In 2014, allocated $ 625 thousand UAH for the maintenance of priority measures to ensure the safety of the Arsenal. In 2015 760 thousand UAH for the maintenance of this Arsenal. In 2016, it was already allocated 2 million 275 thousand UAH, and in 2017 – UAH 25 million, which were used to provide primarily early-detection tools," – said Shevtsov.
SEE ALSO
Turchynov: the Arsenals in Ukraine must withstand the impact of Russian aviation
The General stressed that in the coming days in the warehouses in Kalynivka with ammunition will begin to install the tower with the special system of early detection of threats, and strengthen the means to fight drones.
"This is the first Arsenal on which we implement this new system until the end of the year, all stockpiles will be equipped with tools for early detection," – said Shevtsov.
SEE ALSO
Muzhenko commented on the explosions in Kalinovka and voiced the goals of the enemy
We will remind, in the evening, September 26, at the warehouse of artillery arms near the town of Kalynivka in Vinnytsia region there was an emergency. 20 kilometers from Vinnitsa explosions occur in warehouses with ammunition and weapons. As reported in gschs, the city was evacuated 30 thousand people.
All the details of the incident can be read here.
As reported by freelance Advisor of the President of Ukraine Yuri Biryukov, before the explosions in warehouses in Kalinovka was heard the sound of the drone. At the same time, local residents told me that before the explosions the whole day flying drones.
Comments
comments