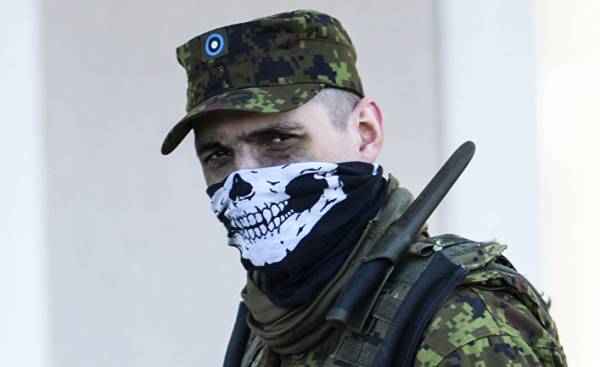 The dialogue between the West and Russia will be productive only when both parties are interested in it. The dialogue does not match the strategic goals of Russia, the Chairman of the foreign Affairs Commission of Estonian Parliament Marko Mihkelson (Mihkelson Marko).
"Their long-term strategy is to breach the unity of NATO. We need to understand that the dialogue with Russia is possible only in conjunction with a convincing intimidation", — he reports on his blog.
According to Mihkelson, Vladimir Putin's Russia represents the continuation of the traditional the country's relations to the world around.
The words spoken in Stockholm came true
Mihkelson says a dramatic speech made by a young Pro-Western foreign Minister Andrei Kozyrev in December 1992 at the summit of foreign Ministers of the OSCE countries in Stockholm.
First, Kozyrev said that Russia, undoubtedly, will continue its Pro-Western policies, but added that its traditional interests are in Asia. He chided NATO for its presence in the Baltic States, including in the former territories of the USSR.
And he said that all OSCE principles do not apply in the territories of the former USSR and stated that the likelihood that Russia will defend its interests in the region by all possible means — including the use of military force.
At the end of his speech, Kozyrev said that Russia is ready for constructive cooperation, but asked Western countries not to interfere in the internal Affairs.
The audience was shocked by the sharp words. There was a silence. It turned out that the Minister only wanted to remind you about what could happen if Pro-Western policy has lost its power in Russia.
The fact that Kozyrev was expressed in December 1992, as a warning, became, in the words of Mickelson, true.
"Russia's position and its actions now are no different from what Kozyrev had warned 25 years ago. Russia wants to destroy the foundations of European security, formed after the fall of the Berlin wall," he says.
"The Kremlin gladly would the EU and NATO to collapse, I would have kept the US on the other side of the ocean and started the process of Finlandization in Europe".
Tactics saved
Marko Mihkelson said the online edition of Verkkouutiset that uses the concept of "Finlandization" with reference to the period of the cold war and links it with the current foreign policy of Finland.
"Unfortunately, Russia has adopted the same tactics, the same methods and tools as Moscow during the cold war. One of the goals of Russia is to succeed in the struggle for hearts and minds, and actions — that is, supporting Pro-Russian politicians and Pro-Russian groups throughout the Western world," he says edition of Verkkouutiset.
Mihkelson calls not to build illusions about the fact that in the near future Russia could fundamentally change their views. Countries-NATO allies, in his opinion, should focus on the principles of interaction with its Eastern neighbor.
"To achieve this strategic goal, it is critical to ensure unity of the West and to defend the values underlying the freedom of the individual. The Warsaw NATO summit in July 2016 — exactly what was so important to the Union defense. Then they formed a clear position in relation to the threats and their reflection action."
Comments
comments