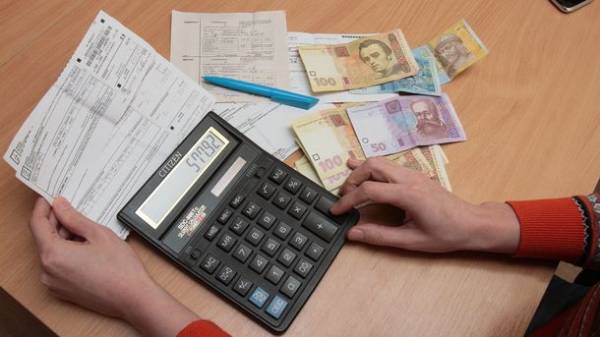 People who apply for a subsidy for the first time, it will used even if the availability of debt for utility services. This was stated by Vice Prime Minister of Ukraine Pavlo Rozenko, reports the press service of the government.
"People who first apply for the subsidy, which is due to any circumstances have debts for housing and communal services have the right to grant and grant will be assigned. People with debts should not panic, but should write a statement and get the subsidy," – said Rozenko.
At the same time the Vice-Premier believes that those who already receive a subsidy must pay a mandatory payment for gas and housing and communal services on time.
"If people get a subsidy, but even getting it doesn't want to pay for housing and utilities, and he has a duty more than two months – so people will stop subsidy to ascertain the circumstances," – said Rozenko.
"To date, 7.5 million families receive subsidies. And a mandatory fee for the utility services for, say, families of pensioners is 100-150 UAH, which does not exceed 5-10% of their income. And this small contribution the family must pay on time ", – said Deputy Prime Minister.
Recall, the Cabinet of Ministers of Ukraine, according to resolution No. 300, adopted the decision from the first of may of this year to return to the budget overpayment not only for heating but also the hot and cold water. Thus, from the accounts of the Ukrainians with the subsidies that had been saved during the heating season, fog of millions of hryvnia.
Comments
comments