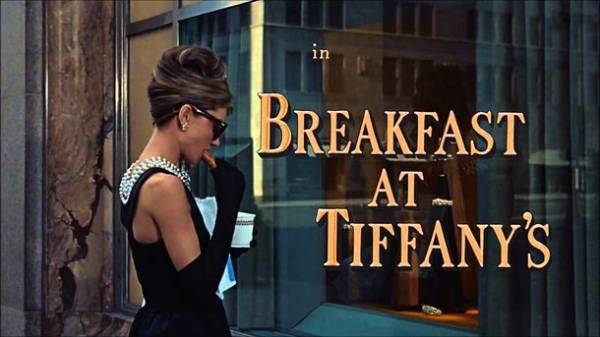 At the famous London auction Christie's sold the script of the famous film "Breakfast at Tiffany's" in which the main role was played by the incomparable Audrey Hepburn.
Interestingly, in this scenario, there are scenes that were never shown in the movie.
"It's a world record for a movie script. The preliminary cost was $ 80-120 thousand dollars," said Orlando Rock, head of the British branch of Christie's.
He also noted that the script "Breakfast at Tiffany's" is one of his favorite lots in this auction.
"Look, first, for her beautiful handwriting, and, secondly, on the number of notes!" — admires the Rock.
In addition, at Christie's put other things Audrey Hepburn. For example, dresses, accessories, photos, and even some documents.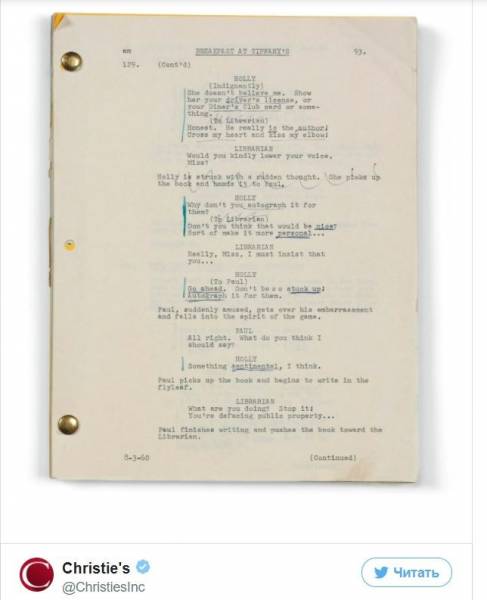 Recall, a luxurious mansion of John and Jacqueline Kennedy put up for sale
SEE ALSO
Elizabeth II sells Bentley, Rolls-Royce and Land Rover
.
Comments
comments