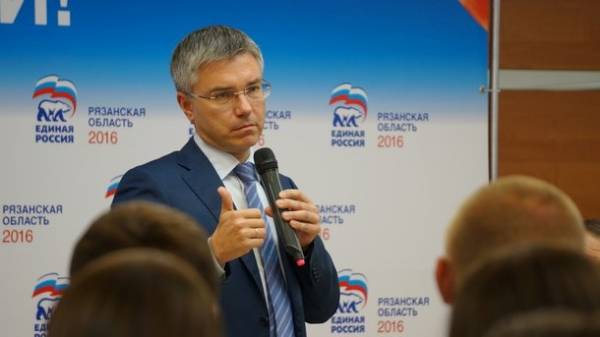 Member of the state Duma Committee on information policy Evgeny Revenko said the ban Russian sites in Ukraine. According to the parliamentarian, "on the Internet to act prohibitions stupid and irrational, people somehow find ways to get around them", reports TASS.
"All this wobbly construction prohibitions and sanctions will collapse in the near future," said Revenko. At the same time, according to the parliamentarian, speaking about the mirror action is not.
"We answer to do anything should not – it is their actions, and so we have strained relations," expressed a similar view, first Deputy Chairman of the Duma Committee on international Affairs Svetlana Zhurova.
We will remind, today the President of Ukraine Petro Poroshenko has introduced restrictive measures against Russia. As a result, will be blocked access to a number of Russian Internet resources, among them the popular social network "Vkontakte" and "Classmates", a major resources Mail.ru and "the Kinopoisk" and all services of the portal "Yandex". It is noted that the restrictive measures will be in effect for three years.
At the same time in Russia at the request of Roskomnadzor Mar 2014 blocked access to more than ten communities of "Vkontakte", dedicated to protests on the Maidan, and associated, according to Russian authorities, with Ukrainian nationalists and the organization "Right sector". The "Right sector" is also banned in Russia.
In 2016, the year the Russian side was also limited access to several informational sites and a separate publications – in particular, the RBC-Ukraine, PEAK, Crimea.Realities ЛІГА.net, Цензор.net "Events of the Crimea", "Ukrainian truth" and the largest Ukrainian portal programmers DOU.ua.
Comments
comments