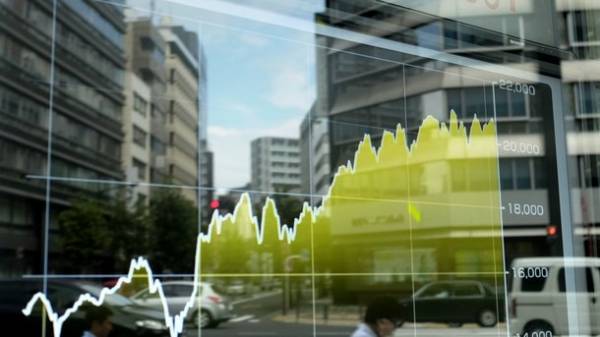 Dow Jones Industrial Average in the 38th year, has updated the historical maximum. It is reported StockWorld.
The Dow Jones Industrial Average 28 of September rose by 40.49 points (0.18 percent) and amounted to 22381,2 points.
Other U.S. stock indexes also changed the values in the upward direction.
Forecast economic growth of America expected was raised from 3% to 3.1%.
The number of Americans who first applied for unemployment benefits last week rose by 12 thousand to 272 thousand At the same time, previously predicted that the guide will turn 270 thousand people.
Standard&Poor's 500 rose 3.02 points (0.12 percent) to 2510,06 points. The Nasdaq Composite gained 0.19 points (0.01%) and amounted to 6453,45 points.
As is known, the industrial index Dow Jones (The Dow Jones Industrial Average – DJIA) shows the change of stock price of 30 largest US corporations. This index is the oldest and the most common among all indicators of the stock market.
Comments
comments