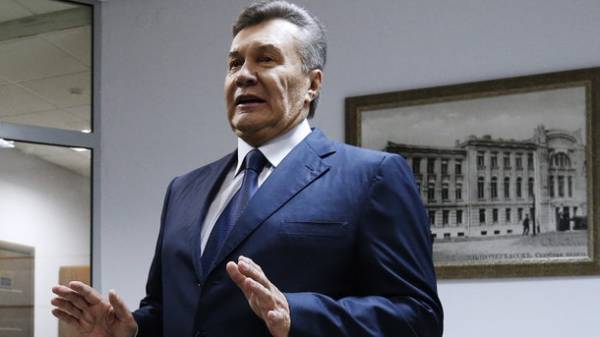 The English high court recognized the exclusive right of Ukraine for consideration of Appeals by the court of England complaints about the recent decision in the case of the so-called "duty of Yanukovych". About it reports a press-service of the Ministry of Finance of Ukraine.
The court considered the statement of Ukraine on further suspending the execution of the judgment pending its review of the appeal of Ukraine in the English court of Appeal which will take place no earlier than 2018.
The results of the hearing, the court adopted the position of Ukraine and has suspended the further performance of its previous decision, pending its consideration of the appeal of Ukraine.
"Despite Russia's attempts to set burdensome conditions for Ukraine for the submission and consideration of appeal, the UK court recognized the exclusive and unconditional permission to appeal the decision. In addition, the presiding judge Blair noted that this decision was made due to the fact that the appeal has a real chance of success", – noted in the Ministry of Finance.
The court also denied the petition of the representative of Russia on security for costs and agreed with the position of Ukraine that the question of reimbursement of the Trustee of the litigation should be studied in detail by the court, which will take place no earlier than the completion of the appeal Ukraine.
SEE ALSO
Milestones "debt of Yanukovych": how Ukraine and Russia argued over three billion dollars
As reported, London's High court approved expedited consideration of the claim of Russia to the Ukraine on Eurobonds for $ 3 billion. The judge rejected all the arguments of the Ukrainian side, including those removed from Russian allegations of political pressure on Ukraine.
Ukraine has received from Russia a loan of 3 billion dollars under President Viktor Yanukovych in December 2013, Russia was planning to give Ukraine $ 15 billion loan, but before broke the key events of the revolution of dignity, to allocate only managed the first tranche.
Kiev insisted on the recognition of commercial debt with its subsequent restructuring and debt write-downs. In turn, Russia has refused the restructuring on the terms taken by private creditors of Ukraine, and demanded to recognize the government debt.
In December 2015, the Ukrainian government imposed a moratorium on debt payments on these Eurobonds.
Comments
comments