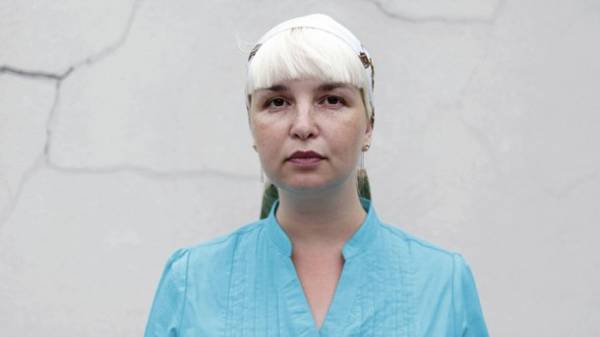 Native of Chechnya, a Russian writer Polina Zherebtsova, has written a new novel – about how he moved from Grozny to Stavropol, writes gromadske radio.
"The 45th parallel" is the name of her new novel, based on her personal diaries.
"Personal diaries I kept for many years. This is a continuation of our adventures in our native country when we were absolutely powerless people, abandoned by the state", — said Polina Zherebtsova.
The book refused to print in Russia, although the two previous books of the author published without problems. But our native Kharkiv publishing house "Folio" was published, and in the middle of September the book was presented at the Lviv publishers ' forum.
"Many publishers explained it by the fact that their diaries on the Chechen war I was, the code was a little girl. And stories – it is also a documentary thing on a documentary basis. And this book is very hard, it's on topic: about the homeless who live on the streets, on the police, which robs and worse than any mafia on the people who find neither solace nor assistance. It's about time and about how the government, which is now. Therefore, no one dared to print it, though I asked many people who was always impressed with brave. Nevertheless, they decided not to publish this book in Russia", – said the writer.
As says the author of a novel, the book "the 45th parallel" is about overcoming patterns.
"This book is about overcoming patterns. Because all is not as it seems. We seem to be in the home country, but absolutely powerless. We seem to have the right to assistance, but have to live on the street. This is like a huge carousel, which at breakneck speed drives absolutely mad people. This system in Russia in which all spin. And we also got to the carousel," says a Russian writer.
We will remind, the book about Harry Potter "alive." Illustrations of the book come alive during the reading of scenes, like in the famous newspaper for wizards.
SEE ALSO
I read the Americans: the 10 bestselling 2017
Comments
comments