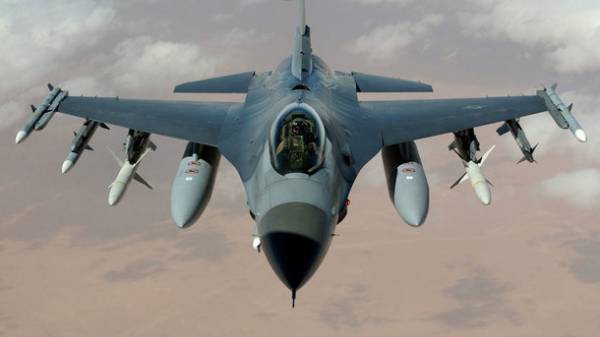 The national nuclear security administration at the U.S. Department of energy and the U.S. air force tested a modification of the B61 nuclear bomb. This was announced on Thursday at a U.S. air force base Kirtland in new Mexico, reports TASS.
As said the press service of the military facility, March 15 was tested warhead B61-12 nuclear warhead that was dropped on the ground, Nellis (Nevada) fighter-bomber F-16. Test conducted under the program of extending the service life of the B61 by upgrading its nuclear and non-nuclear components while improving its reliability and the reliability of its security system.
As explained by the command of the base, it was "the first test of the B61-12 with the F-16".
"The B61-12 enables the combat capability of air component in strategic nuclear triad of the United States, as well as the future for the bombers and aviation dual-purpose, supporting NATO operations", – stressed in that connection, the representative of the Centre for nuclear arms, the U.S. air force Paul VOG. According to him, the B61-12 are going to approach the device aircraft B-2A, B-21, F-15E, F-16C/D F-16 MLU, F-35, and PA-200.
Production of B61-12 bombs, the US is expected to start in 2020. Russia has repeatedly pointed out that these intentions of the USA are openly provocative and are contrary to their expressed desire for complete nuclear disarmament.
Earlier it was reported that the US moving to Europe the latest fighter-bombers F-35A Lightning II.
Comments
comments