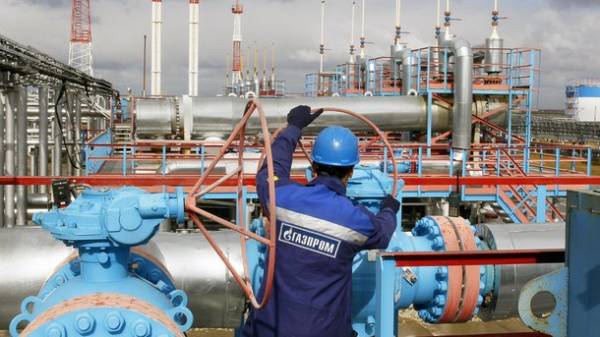 The proposal of the President of Ukraine Petro Poroshenko on gas sales from Russia to Europe at the Eastern border of Ukraine, and not in the West, it is impractical. This was announced by Minister of energy of Russia Alexander Novak in interview to the Austrian newspaper Die Presse, reports TASS.
"We believe this is inappropriate," he said, responding to a question.
SEE ALSO
Ukraine is the fastest in Europe reforming the gas sector – the participants of the European energy forum
To the question about the possibility of extending the contract for gas transit through Ukraine after 2019 Novak said it will depend on the negotiations between the Russian Gazprom and Ukrainian Naftogaz.
"Yet negotiations are not conducted… If you have any commercial suggestions, interesting to "Gazprom", "Gazprom" is ready to negotiate. We see that there are proposals to double the cost of transit. Why? This is unacceptable," said Novak.
Recall that the transit of gas through Ukraine after 2020 is a priority for the EU, said the Vice-President of the European Commission on Energy Union Maros Sefcovic.
As you know, the contract with Russia for the transit of gas via Ukraine expires at the end of 2019, and Russia has called the conditions under which it will save the transit of gas through Ukraine.
To the implementation of the Russian project Nord Stream – 2 cost nearly 10 billion euros, "Gazprom" and its partners intend to start in April 2018. It is anticipated that construction will be completed by the end of 2019.
Ukraine opposes this construction, calling it politically motivated. Instead, Kyiv has proposed that the EU create a consortium with the involvement of European companies for more efficient management of the existing transportation route through Ukraine. His disagreement with the Nord Stream project – 2 also stated a number of EU countries, particularly Poland and Lithuania.
Comments
comments