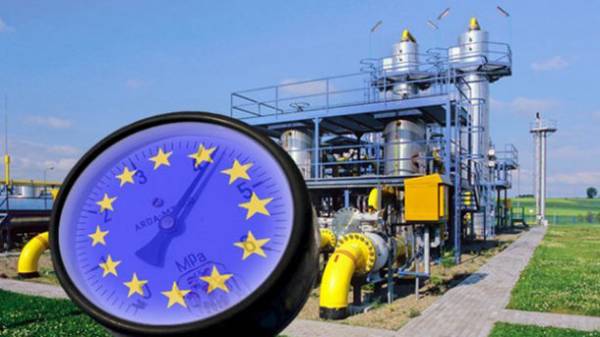 Energy Union in Europe is gradually becoming reality: the so-called "act of solidarity" (EU regulation 994/2010 on measures to ensure security of gas supplies) have received informal support of the European Parliament and of the Council of the EU.
This regulation is part of a package of measures that Brussels considers it necessary to prevent the recurrence of the energy crises of 2006 and 2009.
The principle of solidarity means that in the event of a gas deficit country-the supplier should give priority to the consumer sector and medical institutions of the neighboring countries-EU member States, not private industrial users of energy.
According to the draft regulations, this mechanism is activated when one of the EU member States affirms the need for cross-border intervention to avert a major crisis.
"The principle of solidarity is an important milestone in the context of the Energy Union. In the past that it will mean solidarity, was associated with a high uncertainty, but now the concrete has become much more. It is noteworthy that all 28 countries agreed to it," said senior researcher at the Brussels Centre for European policy studies (CEPS) Arno Behrens.
However, the EU refused to dividing countries into seven groups on a geographical basis, they will be replaced by risk group – they will be 13, and the state unit will participate in several groups that increase their flexibility and functionality, experts say.
Comments
comments