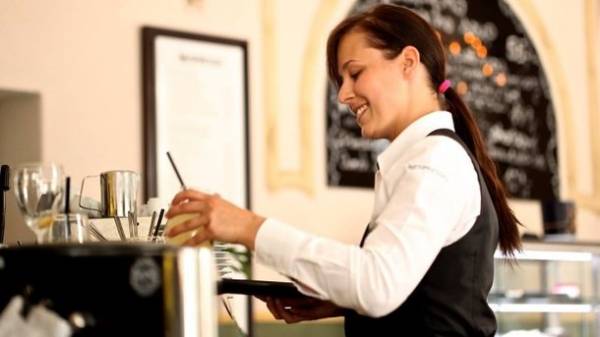 President Petro Poroshenko believes that in the sphere of services in Ukraine need to "pull" the Ukrainian language. He said this during a meeting with education workers in Kiev today, transfers UNIAN.
He reminded that the quotas for Ukrainian language changed the situation on TV and radio.
"Now, radio stations do not just fulfill, but exceed the requirements of the law on quotas for Ukrainian-language songs and shows. A similar act on my initiative and adopted for television… This law will soon begin to act", – said Poroshenko.
SEE ALSO
In Kiev "ukrainiziruyut" waiters: all about the new initiative of the authorities
The same initiative the President wants to implement in the service sector.
"In his message on the internal and external situation I at the beginning of September, was made by BP, has set the task to adopt a law on the protection of the Ukrainian language in the sphere of services, because there are some acting like you don't understand what working in a fantastic country to Ukraine", – said the head of state.
We will remind, on June 6, Petro Poroshenko has signed a lawthat sets a mandatory share of Ukrainian-language content on television in the amount of 75% of the total. According to him, this decision of the Ukrainian language became more protected in Ukraine.
Comments
comments