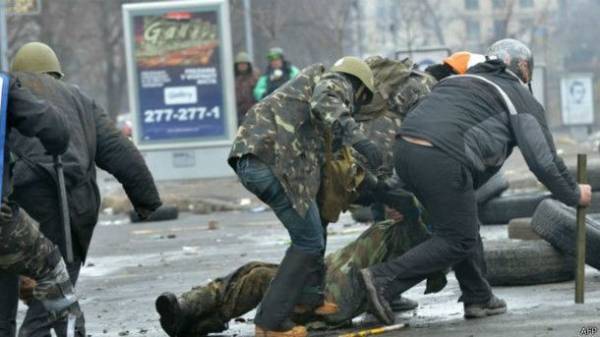 Three former officials of the interior Ministry of Ukraine reported on suspicion of obstruction of meetings held in 2013-2014 in Kyiv. About it reports "Gromadske" with reference to the Department of special investigations of the GPU.
The three suspects are charged with the following criminal orders of ex-President Viktor Yanukovych to disperse the demonstrators. It turned out that two of the suspects and are now working in senior positions in the national police.
"It is reported about suspicion upon system implementation of the organized ex-President and ex-officials of obstructing the holding of rallies, meetings and demonstrations of citizens," – said the GPU.
SEE ALSO
A matter of independence: GPU reported new suspected Yanukovych, Zakharchenko, Yakymenko
High-ranking officials were also involved in the drafting of draft decisions of the Cabinet. According to these regulations, then the police were allowed to use lethal weapons to disperse protesters in February 2014.
One of them is suspected of paying bribes to the security forces, to encourage them to commit crimes against people on the Maidan.
Currently, the issue of electing a suspect measure of restraint in form of detention.
As stated recently, the Prosecutor General Yuri Lutsenko, the criminal proceedings in which the ex-President of Ukraine Viktor Yanukovych, former interior Minister Vitaly Zakharchenko and former head of the security Service of Ukraine Oleksandr Yakimenko accused of involvement in the shootings on the Maidan Nezalezhnosti in February 2014, will be brought to trial in late September of this year.
All crimes committed during the Dignity Revolution, conventionally combined into one big "Case of Maidan", which has 89 criminal proceedings. They, in particular, investigate the murder of 91 persons (78 protesters and 13 security forces).
Comments
comments