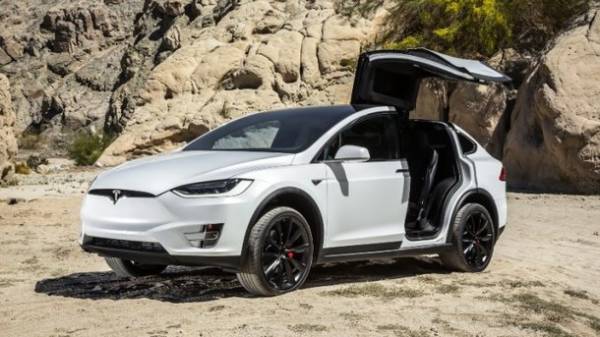 Ukrainians love to fast driving and powerful cars — a well known fact. It is being confirmed by the accident statistics, the cause of which was the significant speeding. Fortunately, a powerful technique is worth a lot of money, and are not available to the mass consumer. Thus, the most powerful crossover which is available in Ukraine, this Tesla Model X P90D. Electric car will cost in 5 million hryvnias, reports CarDiagram.
For the sum offered crossover, engine capacity of which exceeds 770 horsepower. Torque of 984 Nm. Top speed of 249 km/h.
Before hundreds of car accelerates in 3.2 seconds.
In addition, the "SUV" is a leader in the movement range of its kind in the world.
Note also, that the Ukrainian market, Tesla is not officially represented, however, gray dealers are ready to bring it on request.
Comments
comments