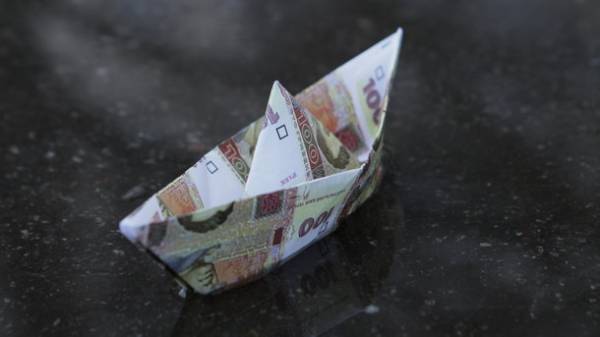 The Ministry of Finance of Ukraine managed to remove the risk of default in 2019 – 2020, through the issue of Eurobonds for $ 3 billion. This was during the roundtable said the Finance Minister Oleksandr danylyuk, transfer "Ukrainian news".
As you know, over the next four years – starting in 2018 – Ukraine must pay about $ 20 billion. on the external debt. The peak years for payments will be 2019 – 2020
"I'm a professional Finance Minister. And I, as the Minister of Finance can tell: the return to external debt markets took the risk of default in 2019," – said danyluk.
As explained previously, "Today" chief economist at Dragon Capital Elena Belan, redemption of Eurobonds will reduce the amount of foreign debt repayment in 2019 and 2020, to 6.3 billion and 5.7 billion dollars respectively
Danyluk also noted that access to foreign markets was provided by the IMF program.
We will remind, Ukraine released his debut after the restructuring of the 2015 Eurobonds, placing $ 3 billion 15-year securities at a rate of 7,375% per annum, which will be amortized in four equal tranches in 2031-32. the Main buyers of the new 15-year Eurobonds of Ukraine at $ 3 billion. made investors from the US (46%) and the UK (36%).
Part of the funds received from the placement will be used for the redemption of the nominal value of Eurobonds 2019 (with a coupon rate of 7.75% per annum) in the amount of $ 1.2 billion (from $ 1.8 billion in circulation) and Eurobond 2020 (also with a rate of 7.75%) in the amount of 0.4 billion dollars (1.8 billion). The securities will be redeemed at a price of 106% of par (2019) and 106,75% (2020).
SEE ALSO
The work of the IMF is more important for Ukraine than for Eurobonds Fitch
As previously noted, one of the risks of entry into the international capital market is the possible inhibition of the reform. Previously, the major impetus for their meeting was the priority of getting tranches from the IMF. After returning to private loans the money will be not so critical for Ukraine.
Comments
comments