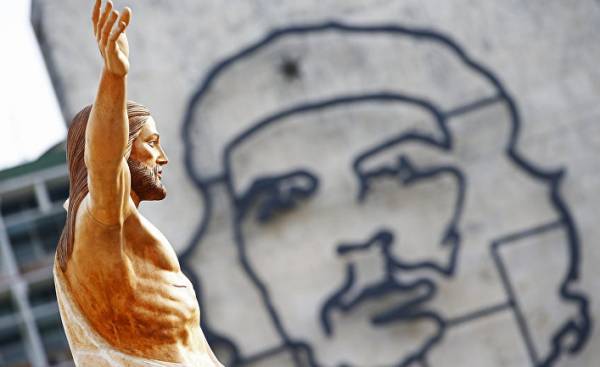 The European Union finally made the decision to cancel the sanctions against Cuba. The bilateral relations between Havana and Brussels have been almost frozen in 1996, after the adoption, at the insistence of the Chairman of the Council of Ministers of Spain Jose Maria Aznar (Jose Maria Aznar) of a document entitled "EU Common position" on Cuba and putting the cooperation in the "political and democratic change" on the island.
The so-called "EU Common position" on Cuba has been ineffective tool in ensuring the democratization of the Castro regime. Moreover, we can confidently say that attempts to put pressure on Cuba has failed.
It should be noted that after the normalization of U.S. relations with Cuba, Europe has continued to pursue a hostile policy against Havana. This situation in the eyes of the world looked a complete anachronism. Europe was unique in the world, adhering to the sanctions regime against the island. The position of the EU has been hypocritical on the background of the separate negotiations of the Spanish government with the Cuban authorities.
That's why in December 2016, the EU high representative for foreign Affairs and security policy Federica Mogherini (Federica Mogherini) signed the "Agreement on political dialogue and cooperation" with Cuba, and the European Parliament unanimously approved the first in the history of the European Union resolution on cooperation with Havana.
Normalization of relations with Cuba comes after statements by the US President Donald trump to toughen policy toward Havana. Thus, the EU becomes the main protagonist in the openness of the Cuban regime. Adopted yesterday, the European Parliament resolution allow to start a dialogue on human rights in Cuba that during the Aznar seemed impossible.
However, we should not be euphoric. The Castro regime has for decades demonstrated its resilience to any external pressure. The new EU strategy will not bring success if Havana does not aspire to radical changes.
Comments
comments