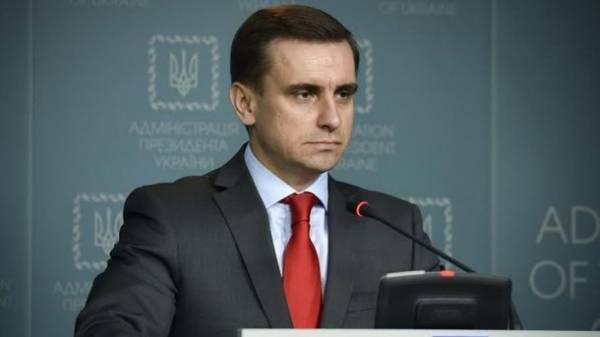 The bill on the reintegration of Donbass almost ready for submission to Parliament for consideration deputies. About this Radio Liberty said the Deputy head of the presidential administration of Ukraine Konstantin Eliseev.
He believes that the document should provide for the deployment of peacekeepers in the Donbas.
"The bill is almost ready, we held consultations with key partners, so for them it is not a surprise. This project is important in the context of a possible deployment of a peacekeeping mission in the Donbass, because we do not want Russia involved in these operations. We need at the legislative level to consolidate this process," said Elisha.
SEE ALSO
To recognize the occupied: the published text of the draft law on the reintegration of Donbass
At the same time, he did not specify exactly when the document gets to the deputies to the Parliament.
"I think it needs to be presented in Parliament and voted on as quickly as possible", – said Deputy head of the AP.
He also pointed out that the bill is in line with the Minsk agreements, which will allow to find a political solution to resolve the conflict in the Donbas.
As told earlier, the President's representative in the Verkhovna Rada, people's Deputy Irina Lutsenko, the bill on the reintegration of Donbas will allow to legally recognize Russia as the aggressor.
Comments
comments