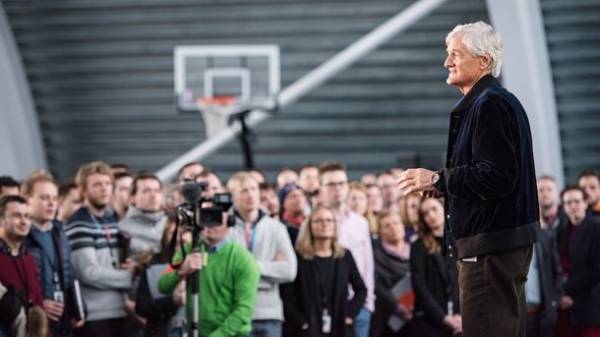 British billionaire inventor James Dyson announces the development of its own electric car, which should see the light in 2020. As noted in the statement on his behalf, posted on Twitter Dyson – TASS reports.
"I want you to know about it personally from me: [company] Dyson began work on an electric powered battery, which is scheduled for 2020," wrote Dyson. According to him, the project already employs a team of 400 of the best engineers of Dyson, as well as invited experts from the automotive industry, the company continues to attract new people to the creation of the car.
"I plan to invest in this project of £2 billion ($2.7 billion)," said Dyson. He said that plans to spend £1 billion ($1.34 billion) to develop the batteries and still the same for the development of the remaining nodes of the future car.
Dyson promised that the project "will evolve rapidly", but stressed that "at this stage is not going to disclose any information." The desire to keep it a secret, he explained "competition in the automotive market".
James Dyson just announced to @Dyson employees that we've begun work on a battery electric vehicle, due to launch in 2020. pic.twitter.com/yUZNvIsYIi
— Dyson (@Dyson) 26 Sep 2017
Recall, for Arnold Schwarzenegger built electric Hummer H1.
Comments
comments