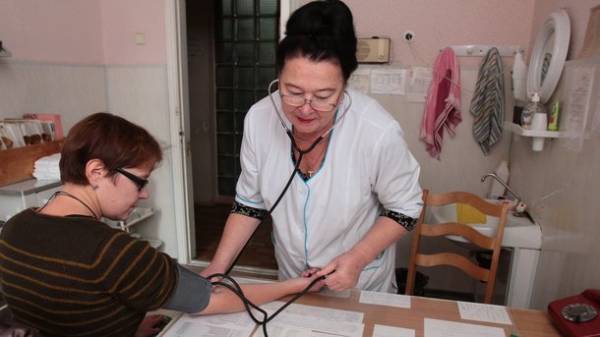 The Ministry of health continue to reveal the details of health reform. On page offices in Facebook published a list of free medical services, which are included in the guaranteed package of primary health care.
Family doctor:
watching the patients ' health condition through various studies, diagnoses and treats the most common diseases, injuries, poisoning, pathological and physiological (during pregnancy);
support patients with chronic diseases;
provides emergency assistance;
directs the patient for the provision of secondary (specialized) or tertiary (highly specialized) medical care;
conducts prevention: vaccination, screening and examination of patients from risk groups;
provides advice.
A family doctor can monitor pregnancy and uncomplicated to observe a healthy child in accordance with age characteristics and needs. As well as provide separate services for palliative care. For example, to assess the degree of pain, to prescribe and write prescriptions for narcotic drugs, psychotropic substances for treatment of pain syndrome.
SEE ALSO
In Kiev held a massive rally physicians
Within the framework of primary health care patients are guaranteed free can get:
hematological studies;
common blood test with leukocyte formula;
biochemical and immunochemical studies of blood serum;
blood glucose;
total cholesterol;
urine;
urinalysis;
instrumental methods of research;
electrocardiogram (ECG) at rest;
sputum microscopy;
rapid tests for HIV, viral hepatitis, syphilis.
The family doctor prescribes a medication and writes prescriptions, which including it is possible to obtain drugs on the programme of reimbursement of the cost of drugs, and also to issue inquiries, sick-lists.
Recall President of Ukraine Petro Poroshenko calls on people's deputies not to delay the adoption of medical reform. "The national Council of reforms approved the project, and I want to apply to our MPs… not to delay the implementation of health reform," said Poroshenko during the meeting on development of rural medicine in Kiev.
Earlier, Prime Minister Vladimir Groisman said that the reforms in the field of medicine will extend the life of Ukrainians and will make their access to medical services is easier and the service better.
Comments
comments