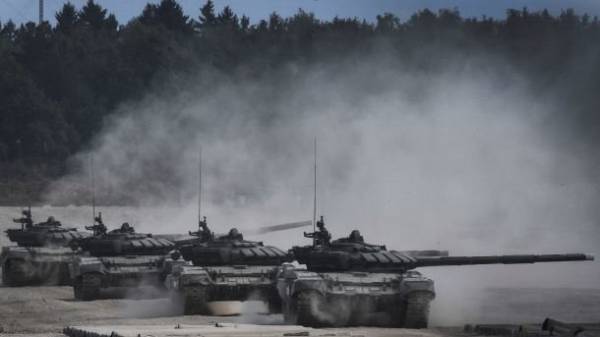 There is a possibility that Russia could use its forces against Ukraine from Belarus, so Kiev needs to strengthen the appropriate direction. About it has told on a press-conferences the Deputy Director of the research Center for army, conversion and disarmament for international Affairs, Mikhail Samus, UNIAN reports.
According to him, one should not exclude that on the part of Belarus will not go Russian troops in Ukraine.
SEE ALSO
Exercises "West-2017": Ukraine will carefully monitor the withdrawal of Russian troops from Belarus – Turchynov
"Regarding whether it is necessary to increase Ukraine forces in the Belarusian direction? Of course, necessary, because Ukraine is at war and you can not afford to allow us to somehow differently assessed the situation, so that Russia can use its armed forces from the territory of the Union state (Belarus). We must assume the worst-case scenario, and then focus on other aspects," said smus LMT.
We will remind, in June of this year the President of Belarus Alexander Lukashenko promised to the Ukrainian leader Petro Poroshenko, the Belarusian territory is not aggression against Ukraine.
As you know, in the period from 14th to 21st of September held the Belarusian-Russian exercises "West-2017". Russia declared the exercises "only" 12.7 thousand soldiers and about 250 tanks, 200 artillery pieces, 10 military ships. Although, as was stated by the NSDC Secretary Oleksandr Turchynov, Russia has engaged in military exercises in 10 times more troops – about 120 thousand soldiers.
Comments
comments